The Duas Of Pious People
The Dua of Asiya R.A
The dua of Queen Asiya, Pharaoh's wife, when she was being tortured by him.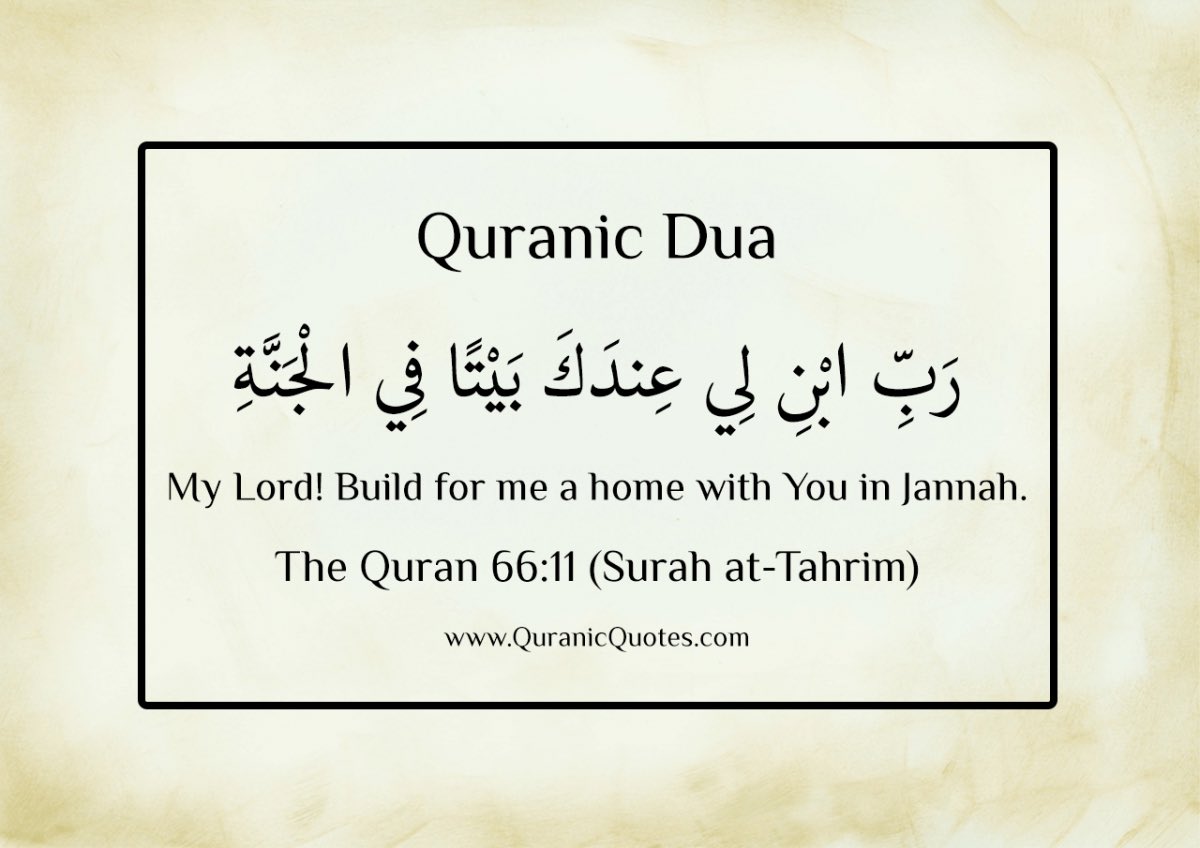 رَبِّ ابْنِ لِي عِندَكَ بَيْتًا فِي الْجَنَّةِ
Rabbi ibni lee AAindaka baytan fee aljannati
My Lord, build for me near You a house in Paradise.. – Quran 66:11
The Dua of The People of the Cave
When they were hiding from the enemy's sight.
رَبَّنَا آتِنَا مِن لَّدُنكَ رَحْمَةً وَهَيِّئْ لَنَا مِنْ أَمْرِنَا رَشَدًا
Rabbana atina min ladunka rahmatan wahayyi lana min amrina rashadan
Our Lord! Bestow on us mercy from Yourself, and facilitate for us our affair in the right way! – Quran 18:10
The Dua Of The New Believers
During Prophet Musa A.S time, the evil king Pharaoh was threatening to torture for the new Muslims for their belief in Allah SWT and the believers recited this dua.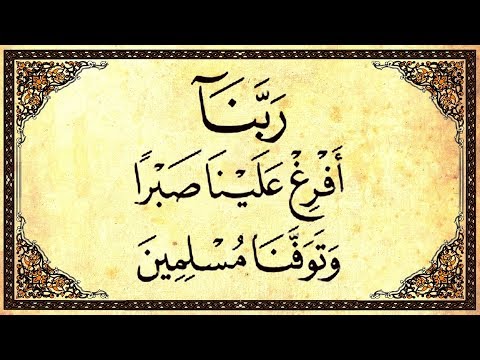 رَبَّنَا أَفْرِغْ عَلَيْنَا صَبْرًا وَتَوَفَّنَا مُسْلِمِينَ
Rabbana afrigh AAalayna sabran watawaffana muslimeena
Our Lord! pour out on us patience, and cause us to die as Muslims. – Quran 7:126
The Dua of King Talut
This dua was recited by Talut (David) and his army for victory over the giant Jalut (Goliath) and his forces.
رَبَّنَا أَفْرِغْ عَلَيْنَا صَبْرًا وَثَبِّتْ أَقْدَامَنَا وَانصُرْنَا عَلَى الْقَوْمِ الْكَافِرِينَ
Rabbana afrigh AAalayna sabran wathabbit aqdamana waonsurna AAala alqawmi alkafireena
Our Lord! Pour forth on us patience and make us victorious over the disbelieving people. – Quran 2:250