About me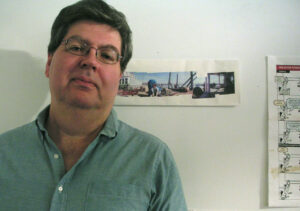 Steve Krug (pronounced "kroog") is best known as the author of Don't Make Me Think: A Common Sense Approach to Web Usability, now in its third edition with over 600,000 copies in print.
Its younger sibling is the usability testing handbook Rocket Surgery Made Easy: The Do-It-Yourself Guide to Finding and Fixing Usability Problems.
The books were based on the 25+ years he spent as a usability consultant for a wide variety of clients like Apple, Bloomberg.com, Lexus.com, NPR, and the International Monetary Fund.
His consulting firm, Advanced Common Sense ("just me and a few well-placed mirrors") is based in Chestnut Hill, MA.
Steve currently spends most of his time either a) writing, or b) watching old movies on tv (when he really should be writing)..